Whether to write dystopian or utopian stories is an ongoing choice for science fiction writers and something I'm often questioned about. I've been pondering this for a while and my thoughts to date are featured in this month's Focus, the British Science Fiction Association's magazine for writers.

As the editor says, "Stephen discusses the implications for writers and also explores whether it's a binary choice between the two."
PS this was written before the current crisis, but it's probably even more pertinent now.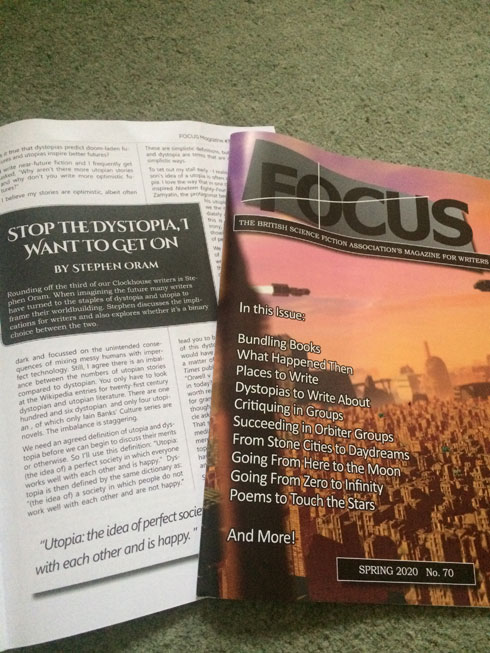 ---
photo credit: tsbl2000 Evening Class via photopin (license)