It's with great pleasure that I can 'announce' that my story Long Live the Strawberries of Finsbury Park has been included in the Best of British Science Fiction 2022 from NewCon Press.
This story that has had a wonderful life.
It was conceived in a workshop with scientists, technologists and residents as part of the Citizens SciFi project with Furtherfield. This was to celebrate the 150th anniversary of the park and to think about what the park's future could be (more details on my Science & Scifi page).
Then I read it at the festival in the park and ideas in it were discussed with the audience of people visiting the festival. It then became an augmented reality zine and is now in the Best of British Science Fiction 2022. And, I know it's not the end of its life by any means.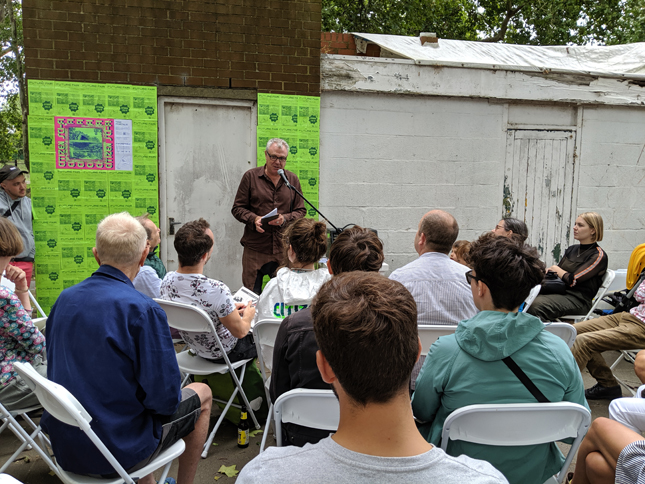 ---
photo: courtesy of Ruth Fenton, Furtherfield.