Tuesday 22 August at 7pm at https://t.co/CEcrePZHrU
It's extremely simple to come along to the launch – you don't have to subscribe or even log into anything.
From your laptop – follow the link, choose one of the standard avatars, give it any name you want, select continue and you're there. It's that easy.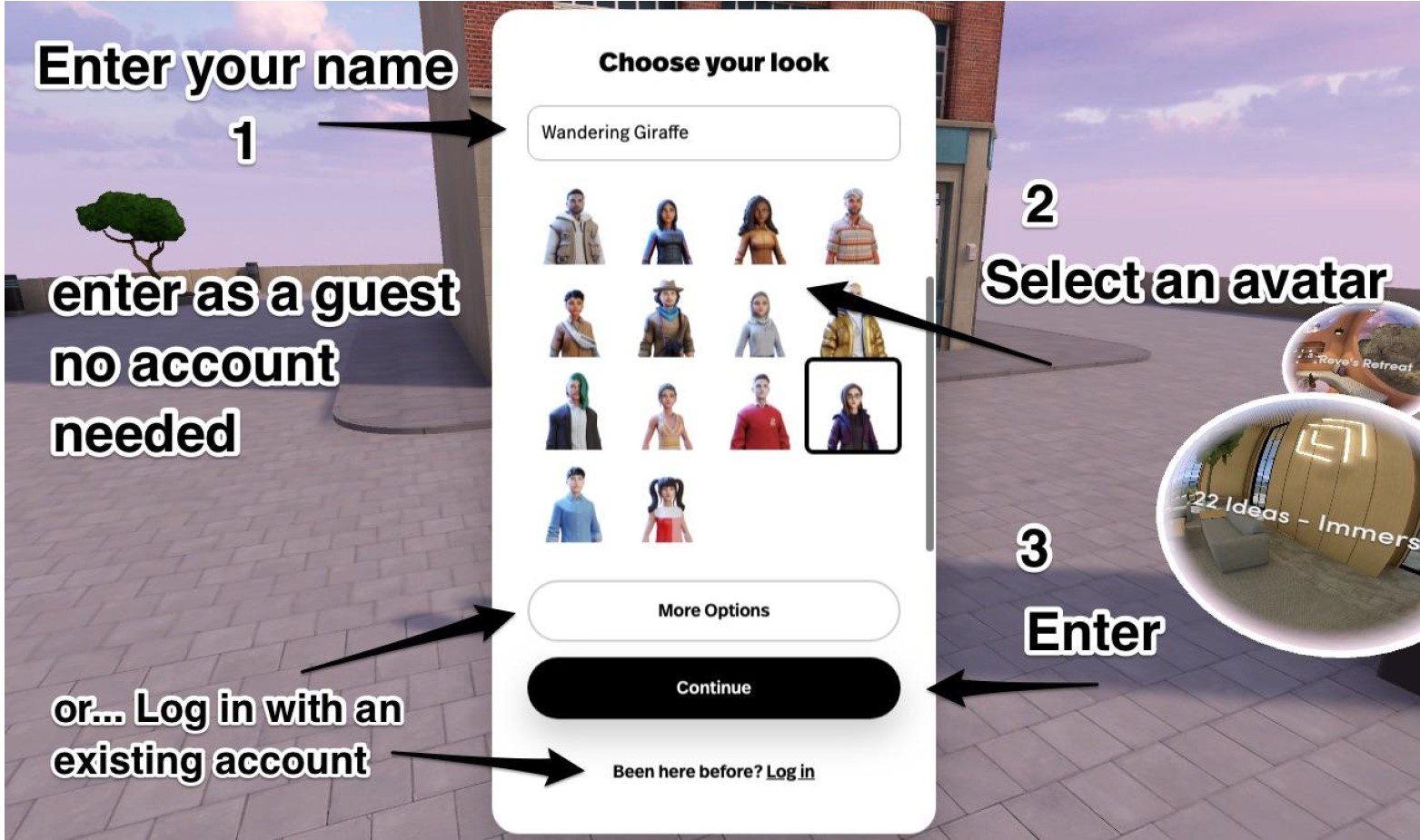 There are more detailed instructions for mobile or VR headset at the Peter Buckley Hill Digital Free Fringe Virtual Venue.
---
"Extracting Humanity" launches in the Metaverse Spatial.
And, this is what you'll experience… readings, some chat about Applied Science Fiction, Q&A and a chance to hang around afterwards. It's part of the PBH Free Digital Fringe at this year's Edinburgh Fringe Festival.
I look forward to seeing you there; let's explore this new way of meeting together.
---
Credit for 'the space' image: Spatial screenshot Stephen Oram
Credit for 'how to' image: Spatial screenshot @pcmcreative